It's not always easy to identify what a template is all about purely based on it's name. Our Preview functionality helps you see what the content of a template is before inserting it.
When inserting a template, you can click on the Preview action to get a look at the content of the template. This shows you the full content, including any mentioned entities like users, and issues.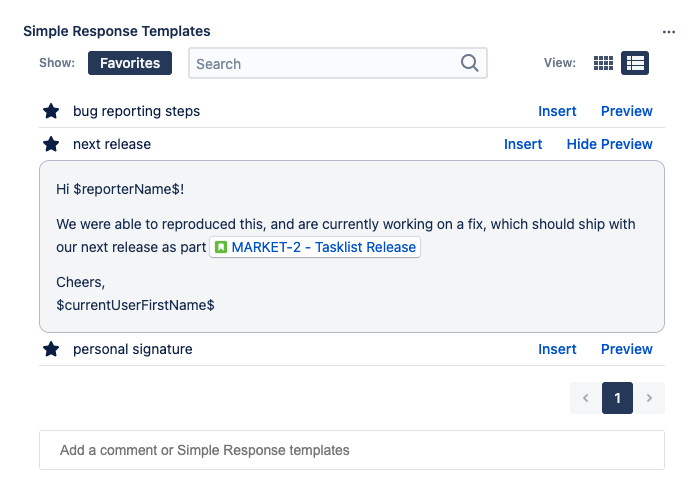 Note:

When previewing a template, variables will still show in their raw form, instead of showing the resolved value. This is intentional to ensure your users know where a variable was present and what the original source for the value was.
You can also preview templates from the manage templates screen. Simply click on the template name, and a preview area will slide out underneath the template, showing you the contents.