Simple Response Templates integrates with Jira Service Management projects.
Service Desk agents can use templates from the Service Management side. Templates are not accesible from the customer portal however. As such, customers cannot see your templates or use them in any way.
On a service desk ticket, Templates work the same way they do in any other ticket. A new commenting area is displayed in the ticket.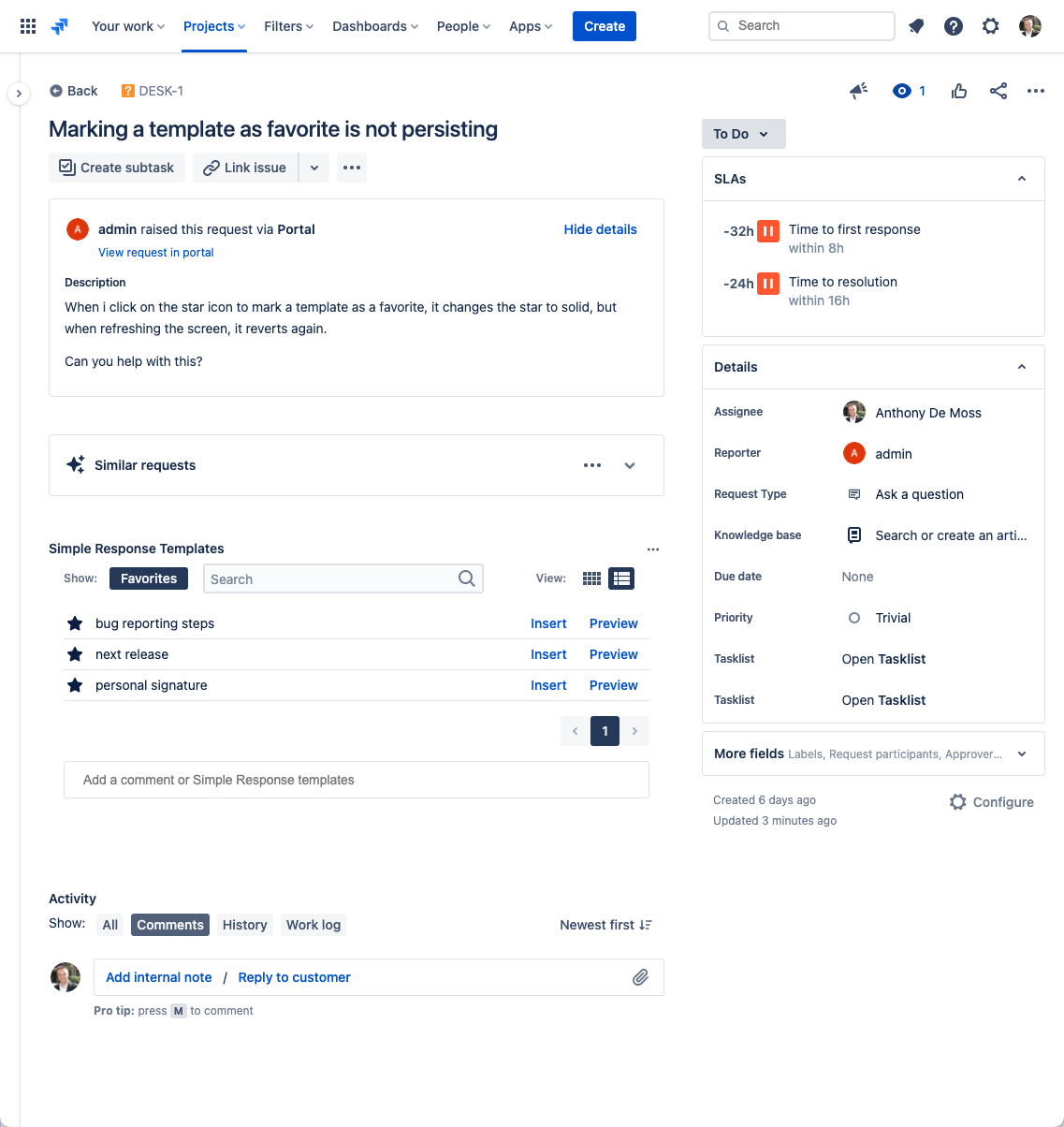 You can insert a template the same way you would normally, except on a Service Desk ticket, you see a new option to insert the template either as an internal comment, visibile only to Service Desk agents, or as a regular comment which is shared with customers.